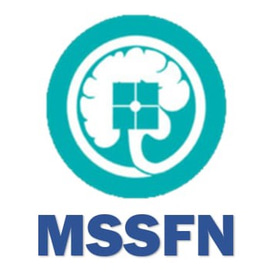 Dear Friends and colleagues
Its my ultimate pleasure to start my mission as president of the Middle Eastern Society for Stereotactic and Functional Neurosurgery (MSSFN), and the Continental vice - president of the World Society for Stereotactic and Functional Neurosurgery (WSSFN). At first I'd like to express my deep gratitude, respect and appreciation to Prof. Ahmed Alkhani, the founder, the former president and the Honorary president of the MSSFN. Prof. Alkhani was a pioneer in establishing the MSSFN under auspices of WSSFN to enhance and popularize the practice of stereotactic and functional neurosurgery in our region which still in a real need to develop and to establish such elegant subspecialty to serve more than 350 million population.
During his presidency through out 6 years, he succeeded to grow up the number of members who are dedicated to SFN in the region through 3 meetings including keynote lectures and workshops and supporting of membership at the WSSFN, also providing free access to the educational webinars and the Stereotactic and Functional Neurosurgery journal. To continue what Prof. Alkhani begins, and in accordance to our vision to popularize the practice of SFN among interested young neurosurgeons, to deliver a standard SFN service in our region to our patients.
I and board of directors will work for that intensively with efforts and passion. The website, in its new interface, will include all what functional neurosurgeons need to know about educational courses, training programs, and scholarships. Also, the agenda of upcoming local, regional and international meetings. Also enhancing the multidisciplinary approach through strengthening ties with neurologists , physiatrists, psychiatrists colleagues who are interested and specialized in functional disorders. We will work with medical industry partners, confirming their inevitable and important role in introduction of new technologies, improving the practice, enhancing patient safety and supporting the training of stereotactic and functional neurosurgeons, not only in our region but also allover the world as well.
Establishing a SFN practice in the countries, which had no access to this subspecialty before, is a priority and considered our big mission. Our region, the Middle East, still deserve the support of the international community to ensure standard care of our patients. We all must gather and work together.
Walid Abdel Ghany, M.D., Ph.D
President of MSSFN
Prof. of Neurosurgery & Functional Neurosurgery Ain Shams University- Egypt